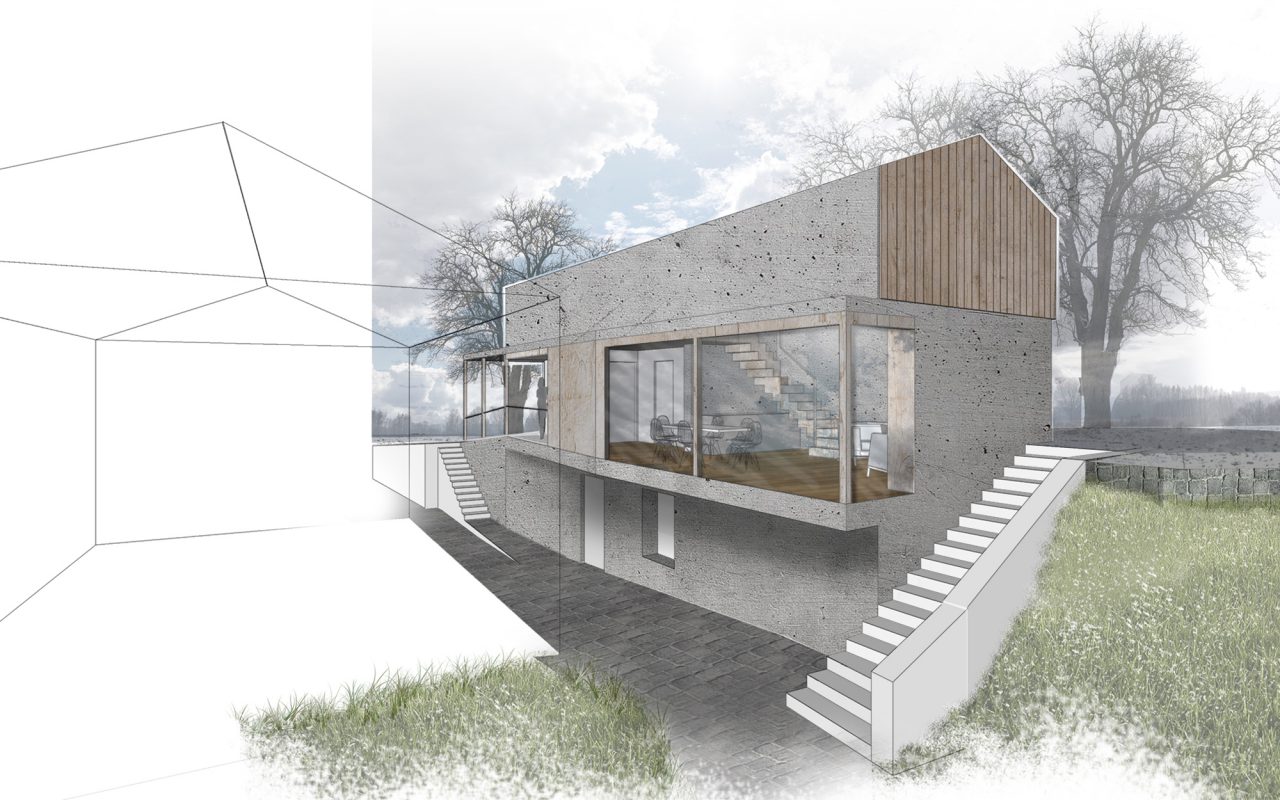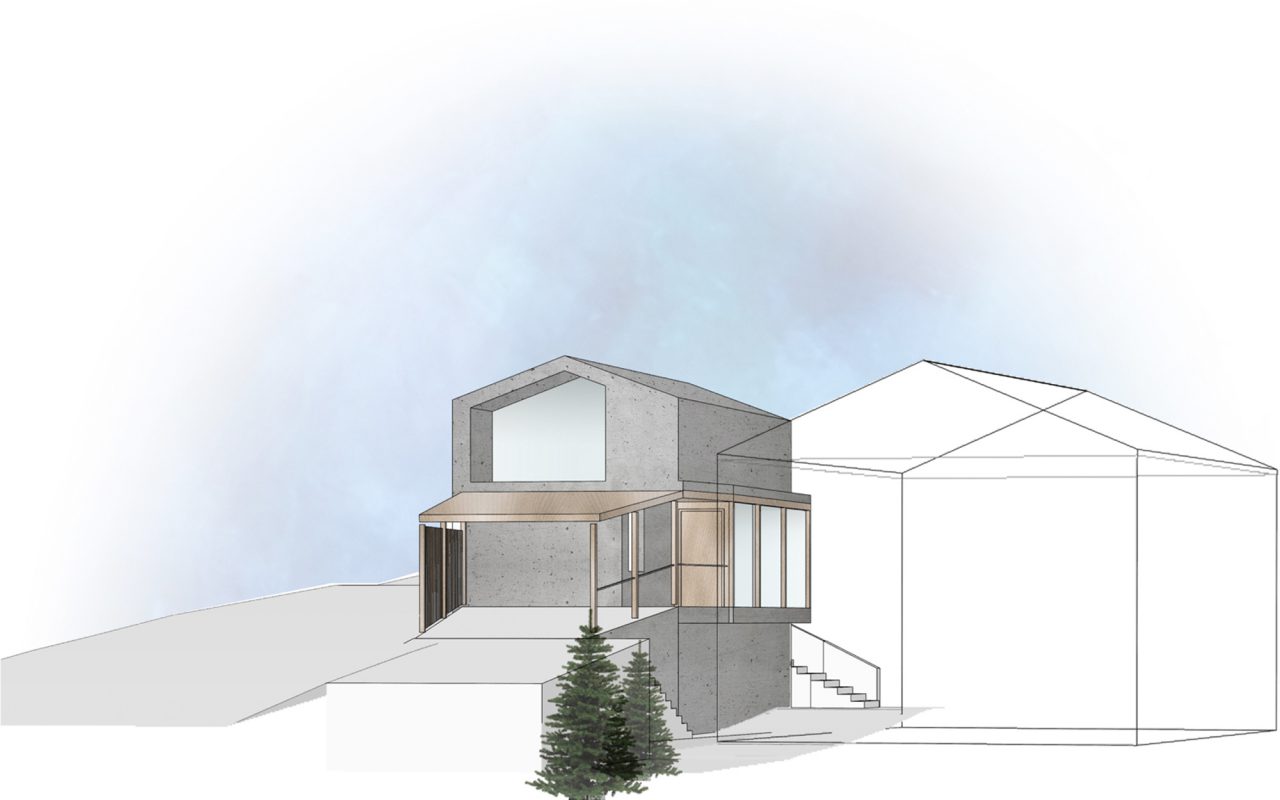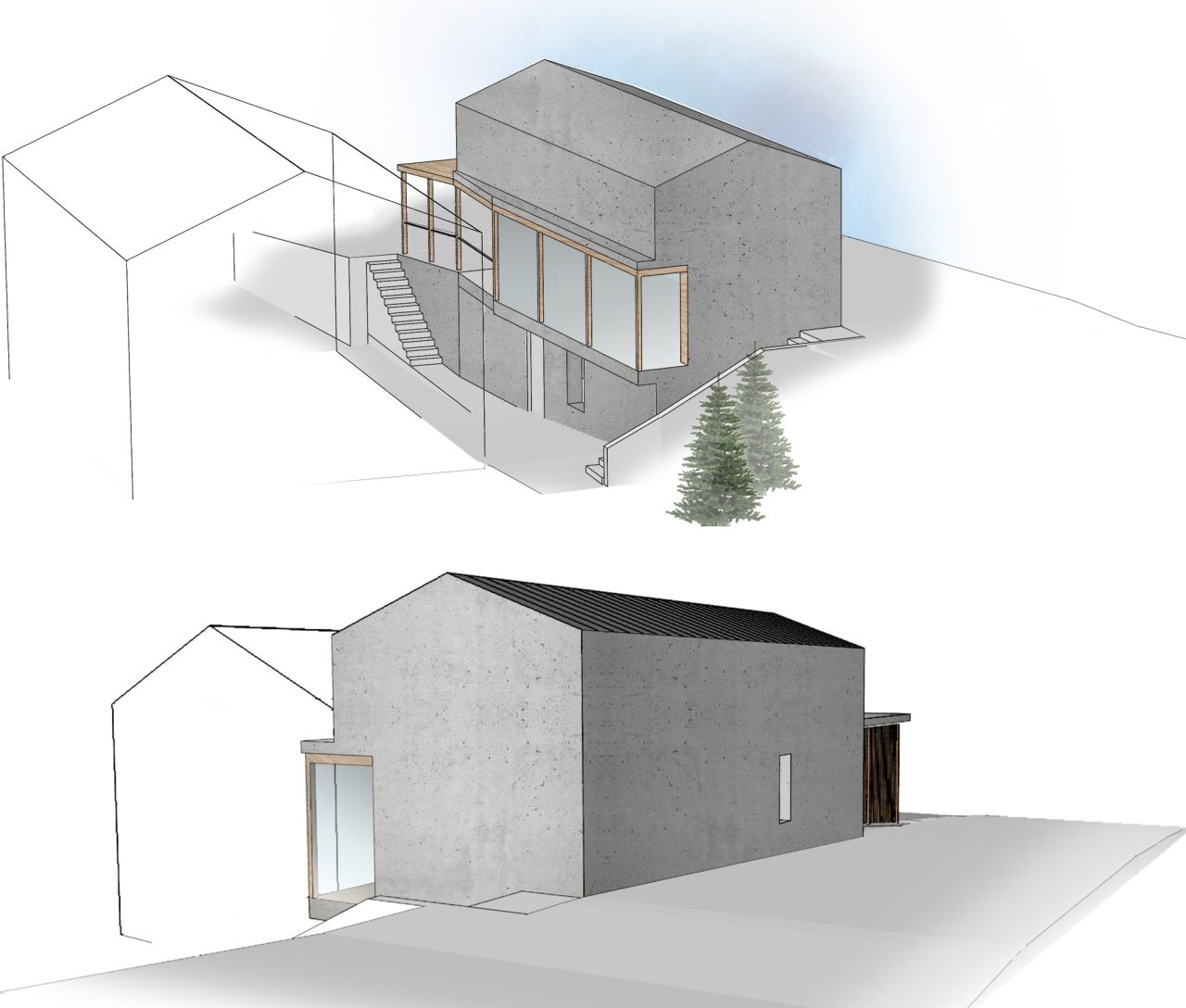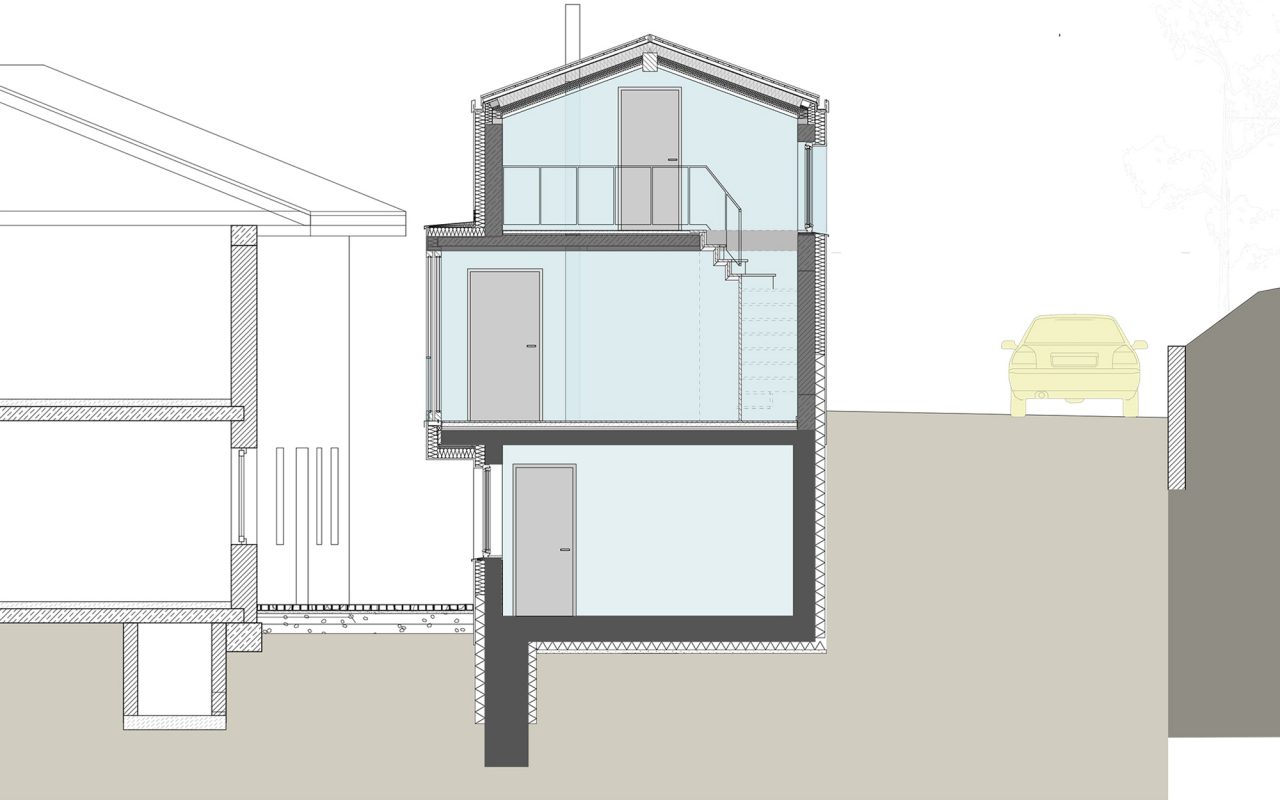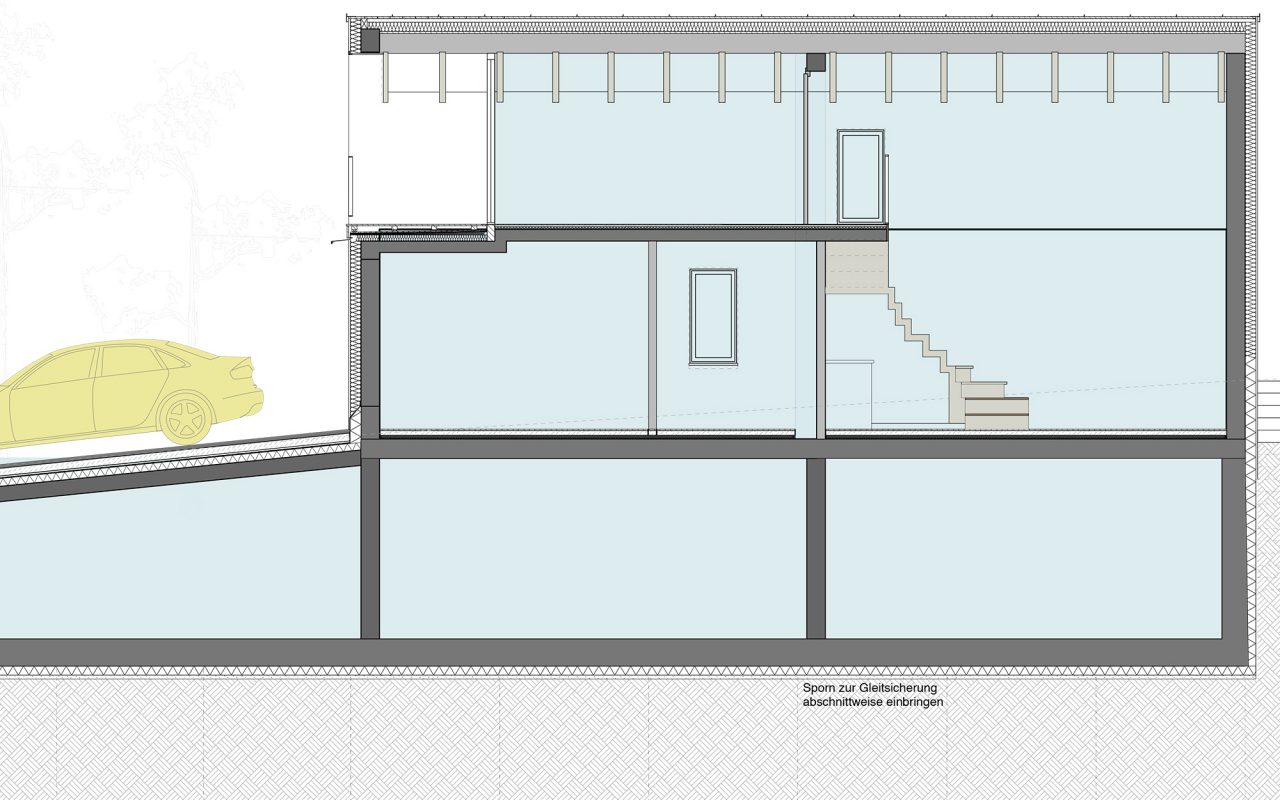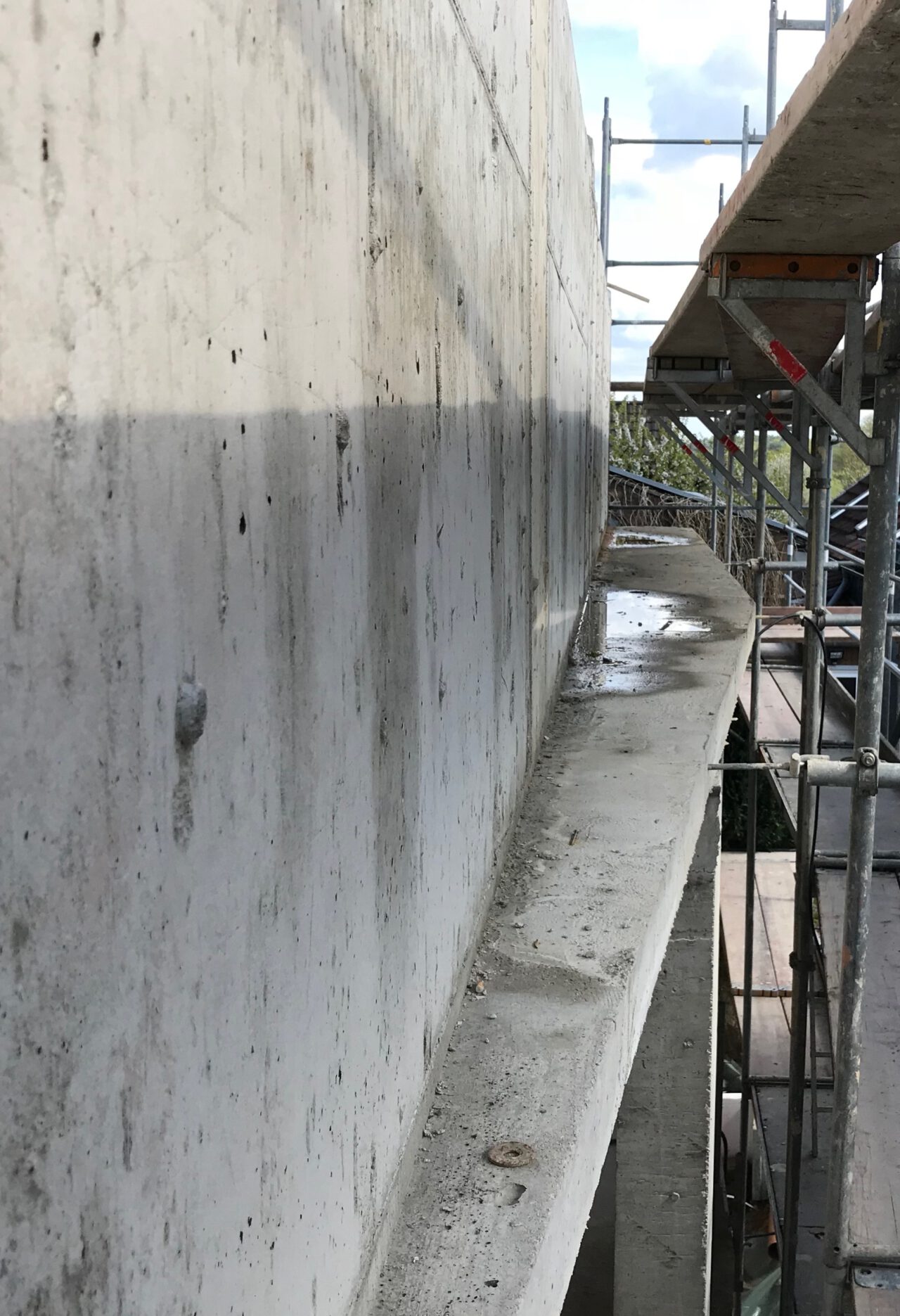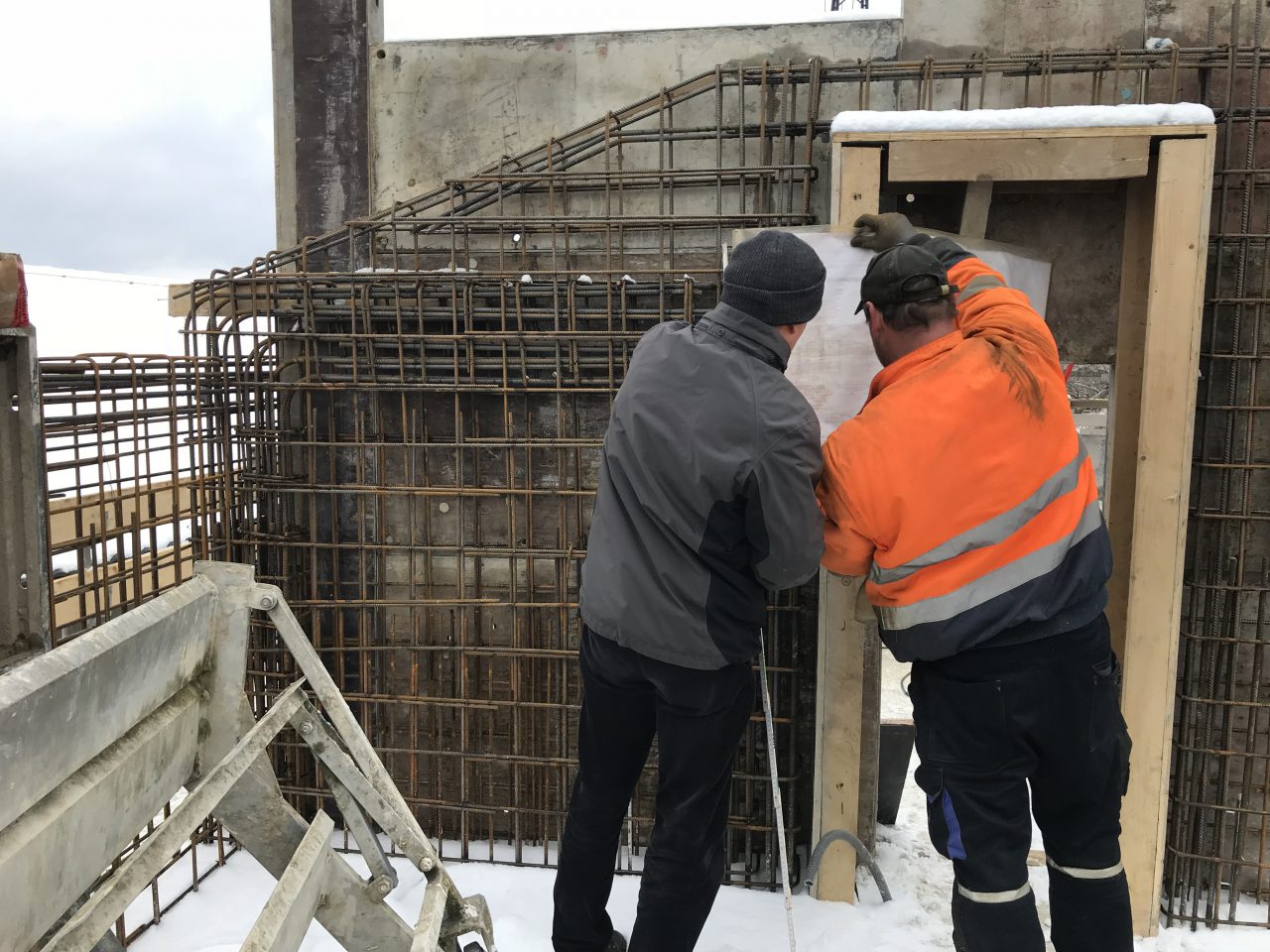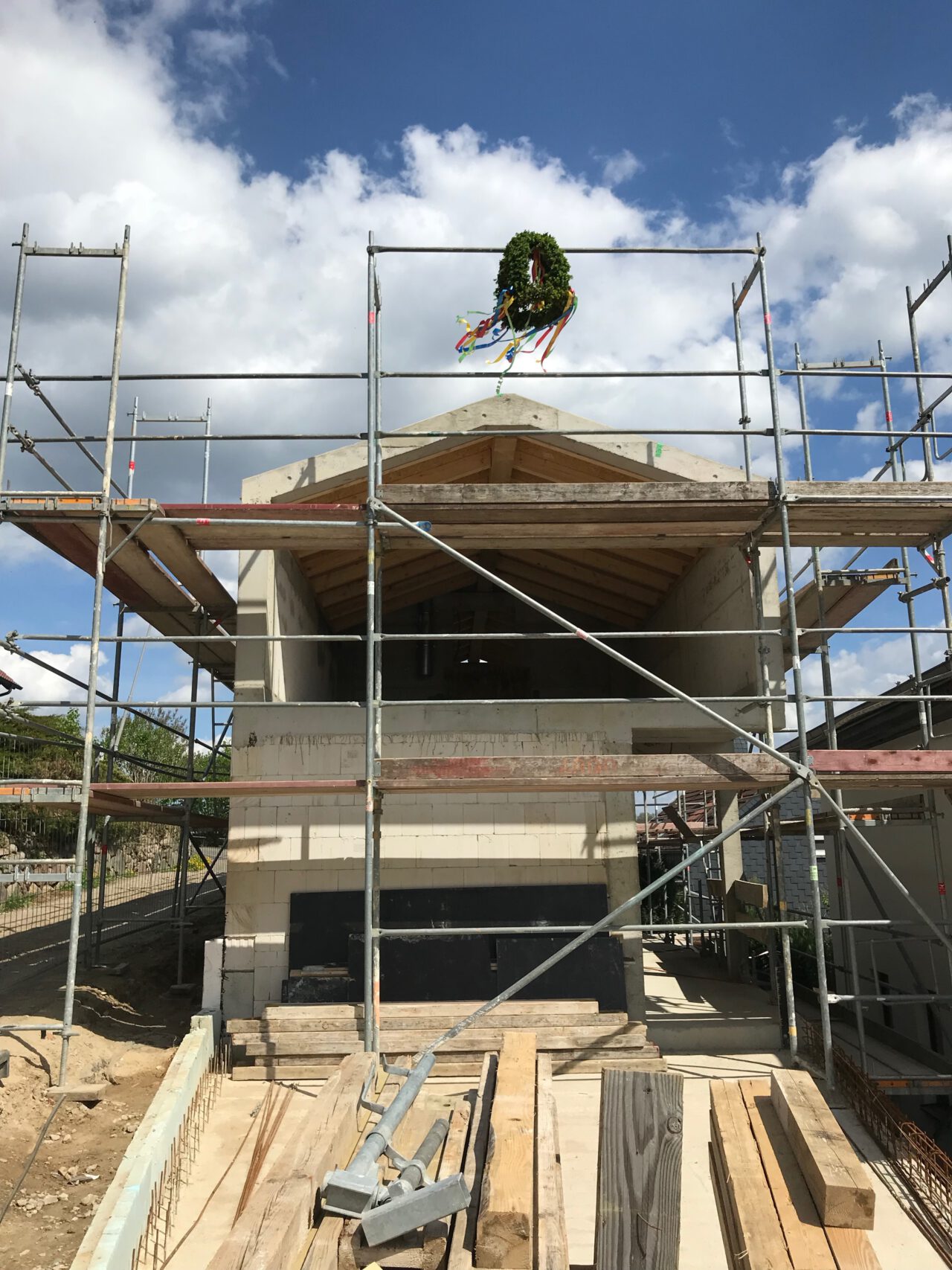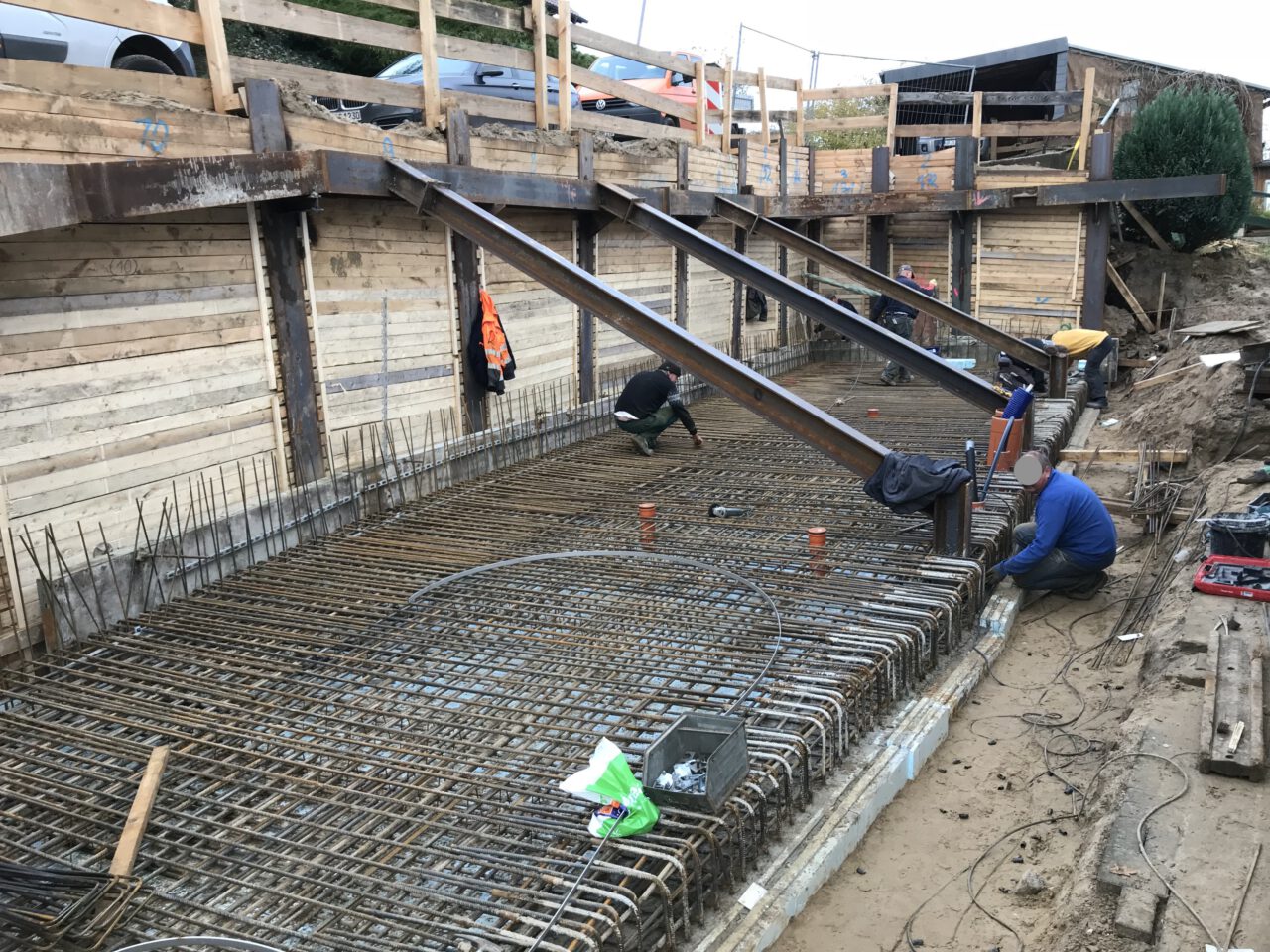 Hous on the hillside, Schwarz 207-2019
New construction LP 1-9
A house on the slope overlooking the Black Lake was placed along a small village road.
For the protection of the slope and permanent stability of the building, the old shed will be demolished and a new building will be erected. Cubature and location will be based on the existing building. In order to do justice to the added function of the temporary residence according to today's conditions, the existing eaves and ridge height will be raised slightly by 50 cm.
The insertion of a girder plank wall protects the slope and the street during the construction work. The building of masonry construction will be fluted on a floor slab of waterproof concrete, which will receive a spur to prevent sliding along the longitudinal axis of the building. The basement walls on the slope side will be made of 30 cm WU concrete. The courtyard-side basement wall and walls of the first floor and upper floor are a sand-lime brickwork with 24 cm wall thickness. The facade is insulated with 14 cm mineral wool and then plastered. The wooden roof truss is a purlin roof construction with above-rafter insulation, which will receive zinc interlocking sheet metal roofing.
architect
Pfeiffer Architekten
project team
A. Henrion-Pfeiffer, Y. Fandke
client
privat
gross floor area
145,00qm
back to top